THE SPONSOR
The Sponsor, Lendlease Corporation Limited, is part of the Lendlease Group1, an international property and infrastructure group with core expertise in shaping cities and creating strong and connected communities, with operations in Australia, Asia, Europe and the Americas. Headquartered in Sydney and established in 1958, the Lendlease Group's vision is to create the best places by striving for world leading standards for safety, innovation and sustainability.

The Lendlease Group pursues an integrated business model – where two or more of the operating segments of Development, Construction and Investments engage on the same project – to create major precincts, new communities and important civic and social infrastructure.

The Lendlease Group's approach is to maintain a portfolio of operations that deliver diversification of earnings by segment and region, providing a mitigant to property cycles. This approach means that through cycles the composition of earning from each segment or region may vary.

The Lendlease Group has a development pipeline value approaching A$124 billion2, core construction backlog of A$8.7 billion2 and funds under management of A$48 billion2.

The Lendlease Group takes a disciplined approach in implementing its strategy with a focus on opportunities in targeted gateway cities that are underpinned by the six identified trends of urbanisation, global infrastructure, funds growth, the ageing population, sustainability and technology.

The five focus areas – Health and Safety, Financial, Our Customers, Our People and Sustainability, in conjunction with a strong risk management and governance framework, drive the approach to business. The Lendlease Group also has a portfolio management framework that provides for a diversified earnings base by both geography and segment in order to maximise value, and the Core Values of Lendlease that underpin how the Lendlease Group does business, form an integral part of the risk management and governance framework.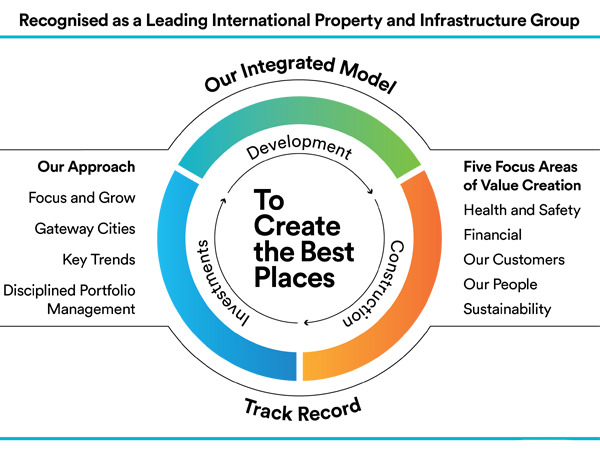 Lendlease's Presence in Gateway Cities Across the World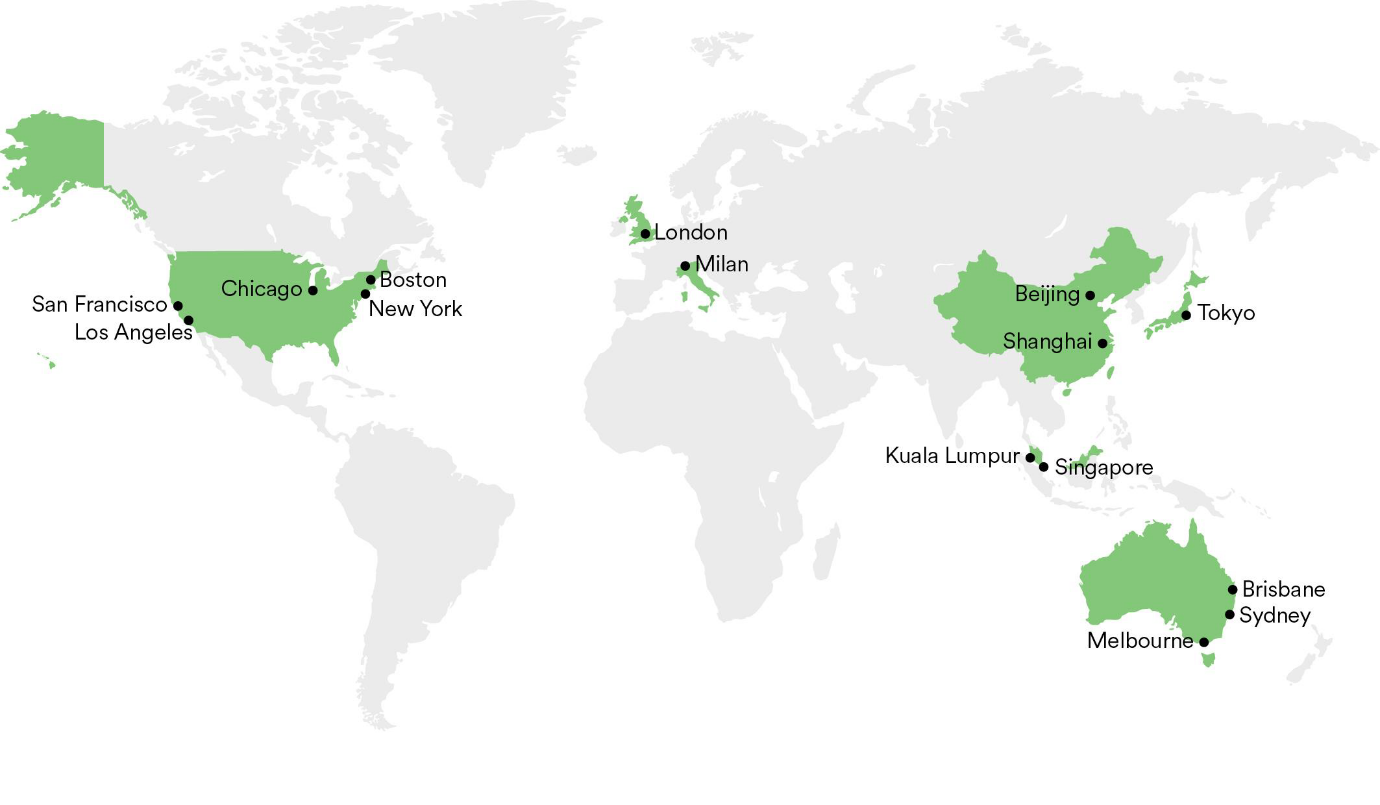 Gateway Cities

Lendlease Group currently operates in four key regions across eight countries. Its aim is to have a presence in the cities it believes will be the most resilient and best performing around the world.

Lendlease Group has a portfolio of 31 urbanisation projects2 across nine Gateway Cities.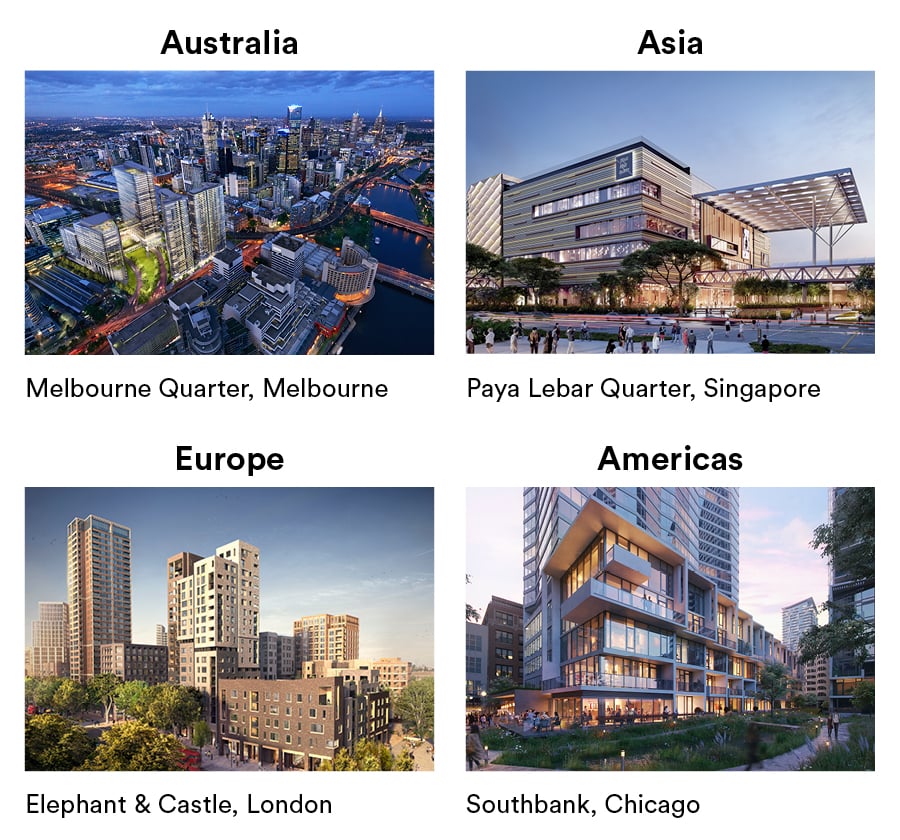 1 Lendlease Group comprises the Sponsor, Lendlease Trust and their subsidiaries.
2 As at 30 June 2023.