SKY COMPLEX, MILAN
Sky Complex boasts an enviable location. Housed in one of Milan's upcoming business districts, Milano Santa Giulia, and adjacent to the Rogoredo high-speed rail station, the office development is just 7.5 kilometres from the Milano Linate Airport. The complex comprises three main buildings and a connection known as The Link, with a total NLA of 980,139 sq ft. Buildings 1 and 2 were completed in 2008 and Building 3 was completed in 2015. All three office buildings have Grade A office building specifications and are LEED Gold certified. The buildings are designed in accordance with energy saving criteria and high use flexibility.
Sky Complex is fully leased to Sky Italia, a subsidiary of Comcast Corporation – one of the world's largest broadcasting and cable television companies by revenue, with an annual rental step-up in line with 75% of The Italian National Institute of Statistics consumer price index variation.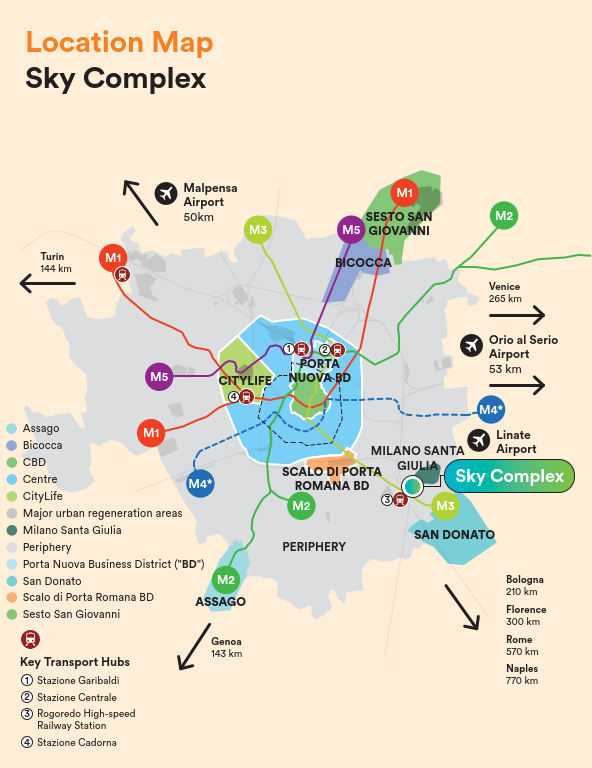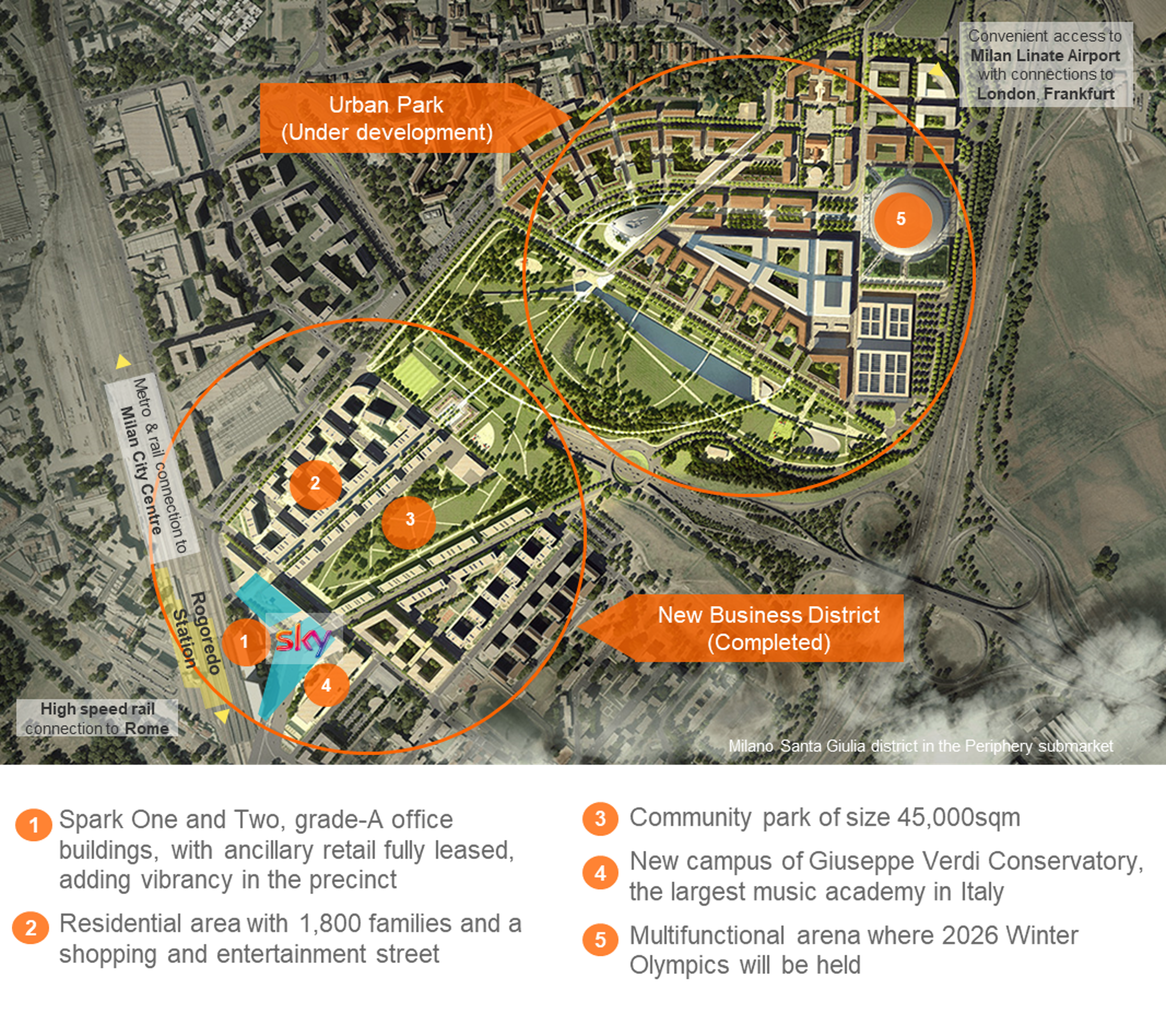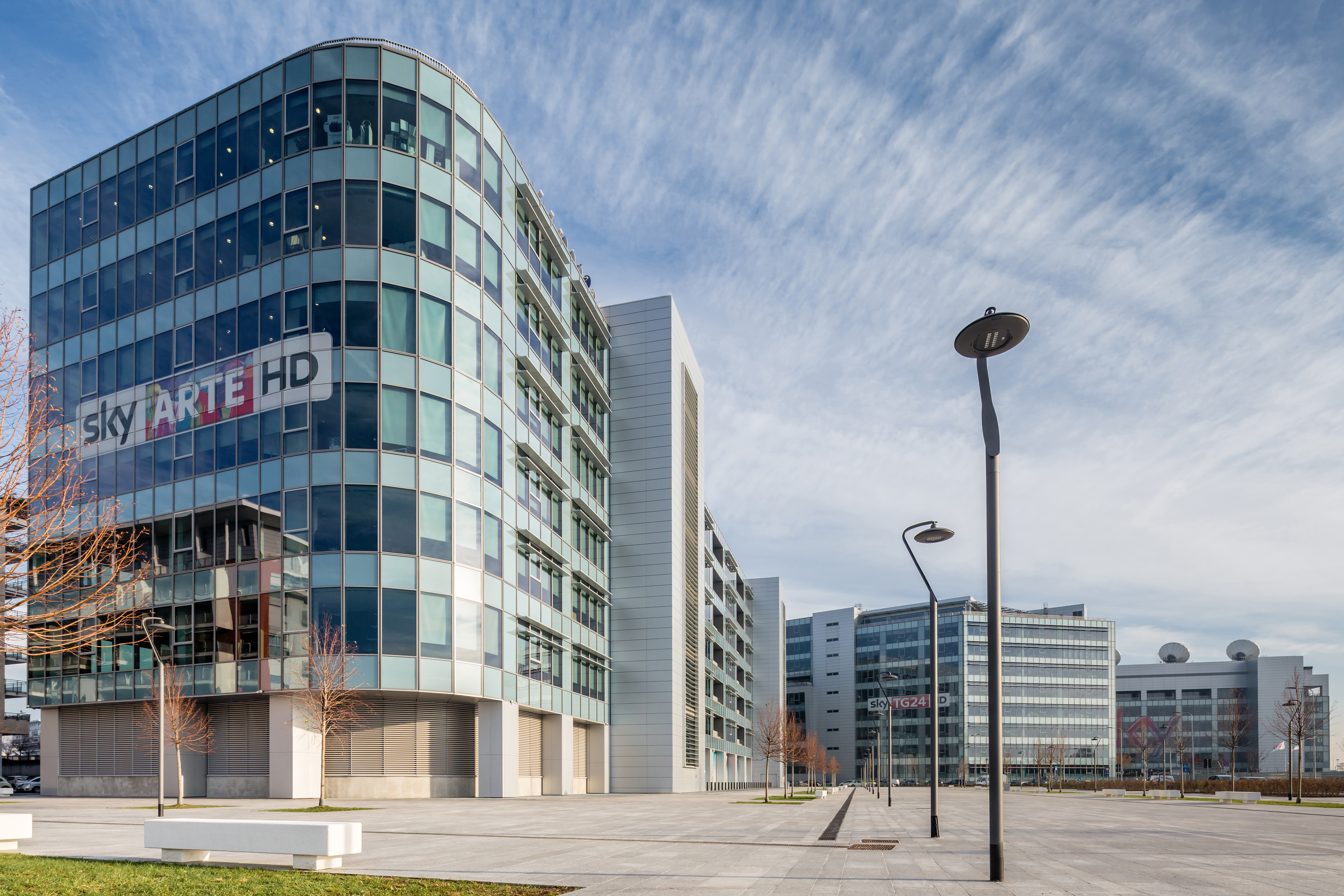 (Video above) An introductory media clip on Sky Complex.
---

TYPE
Grade A Office, comprises three buildings: Building 1: Six storeys above ground, two basement levels
Building 2: Eight storeys above ground
Building 3: Seven storeys above ground, two basement levels

PARKING LOTS
501

NLA (SQ FT)
913,5641

OWNERSHIP
100% (freehold)
OCCUPANCY
100%
Information as at 30 September 2023
1 Based on weighted gross leasable area.
---